Excursion Premier
5 Person
218 cm x 196 cm x 84 cm
Excursion Premier is a pool for the whole family – in addition to the four seats, the pool has one lounge seat. 25 Versatile massage jets, a waterfall and LED lighting bring luxury to everyday life! The luxurious bath moment is completed by a molded-in ice bucket that holds beverages of your choice. The price of the pool includes an insulating cover.
Do you have a QR code reader on your phone?
See what Excursion Premier looks like in your own backyard!

Pool color options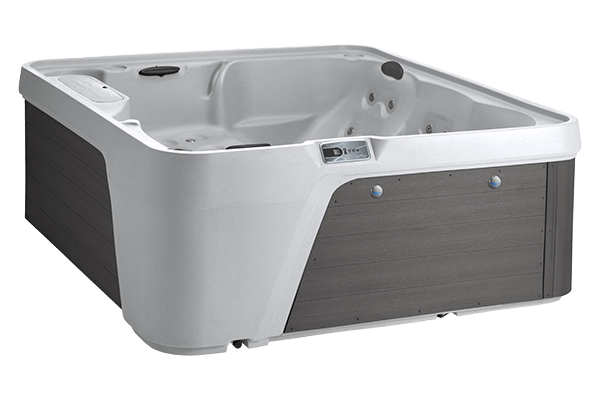 Arctic White / Charcoal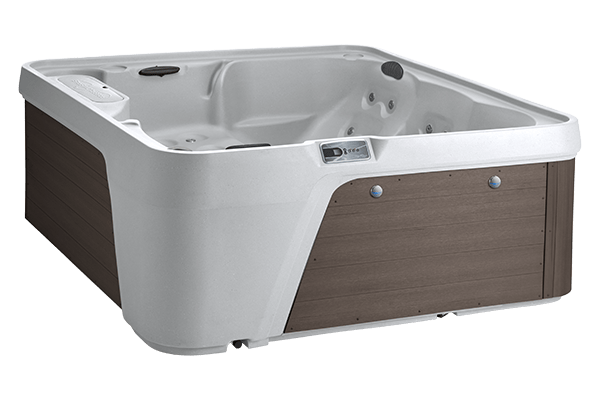 Arctic White / Brown
Product specs
Seating Capacity
5 Adults
Height
84 cm
Length
196 cm
Width
218 cm
Water Capacity
1098 liters
Massage pumps
1 x JET pump (2 hp, two-speed)
Massage jets
25 nozzles
Seating
5
Heater
Heater (2 kW)
Other accessories
Tilting mechanisms and stairs
Options
Stairs (maintenance free)
Weight without water
206 kg
Lighting
Multicolor LED lighting (6 colors)
Water purification
1 filter
Network connection
230 V (16 A, RCD protected, delivery does not include power supply cable)
Water effects
Waterfall effect
Pool features
Selected by Spa Retail Magazine as "#1 Hot Tub In 2014 For Value And Overall Quality"
Fully insulated pool
Hygienic and maintenance-free material
Self-supporting frame
Meets the highest quality standards
The know-how and maintenance services of the world's largest manufacturer
Multicolor lighting
Automatic water filtration
Warranty summary
Manufacturer's Assurance: Watkins Manufacturing Corp. (USA) is an industry-leading manufacturer which cherishes a culture of high morals. The company has been in the market since 1977. Watkins is the only outdoor hot tub manufacturer to have supplied more than 1,000,000 pools. Our business – incl. more than 800 authorized dealers and service centers worldwide – guiding the customer appreciation and redemption of promises. Watkins is known for his high quality, environmental responsibility and energy certification, as a obeyer of the highest ethical and solidarity principles. Polarwell Services Oy has been importing pools since 2002. Our service covers the whole Finland. Below you can download the warranty summary.